Besides meeting with industry professionals, customers, and friends at this year's IMCO Convention from April 28-May 2, 2019 at Omni Orlando Resort at Championsgate, Omni Regional Sales Manager Will Leslie had the chance to participate in a special event: the IMCO Pentathlon.
This event benefitted the Florida nonprofit organization Provision Packs.  Based in Ormond Beach, Fla., Provision Packs gives nutritional assistance to low-income families.
Provision Packs provides well-balanced nutritional food for children on the weekend and extended breaks during the school year. Their goal, through these packs, is to offer support and to relieve some of their burdens.
The event consisted of five fun games including bouncing ping pong balls off a clipboard into a pin.
"It was very well put together and a very fun time," Will said. "The people and atmosphere were great. Everyone enjoyed themselves."
"Omni will be participating again next year and will WIN!" he added.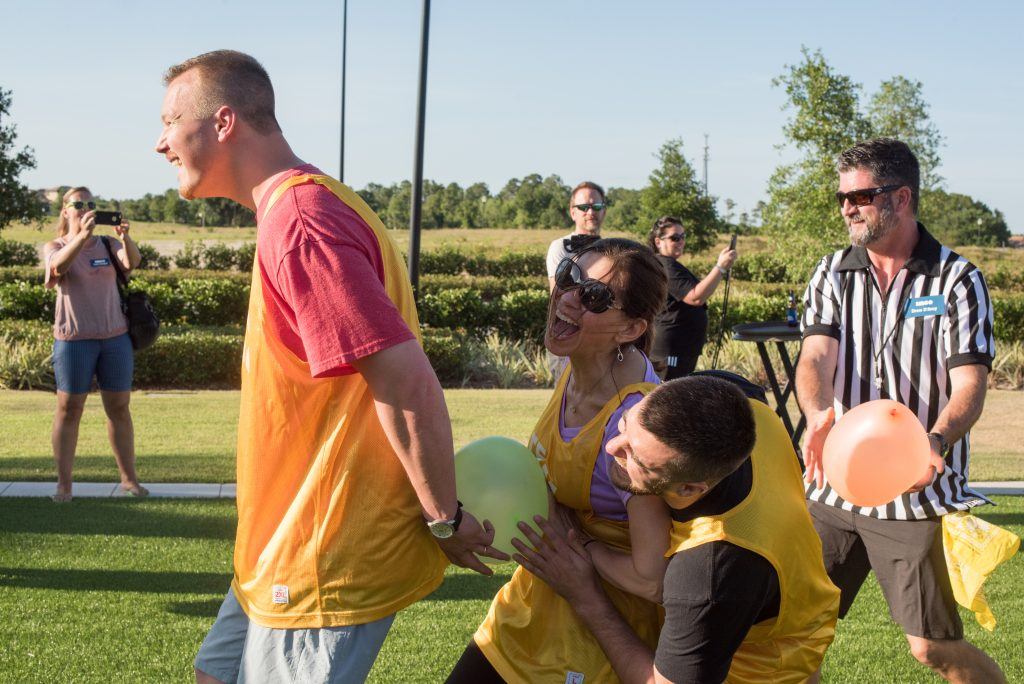 Will Leslie is pictured on the far left, wearing the yellow jersey, red T-shirt, and gray shorts