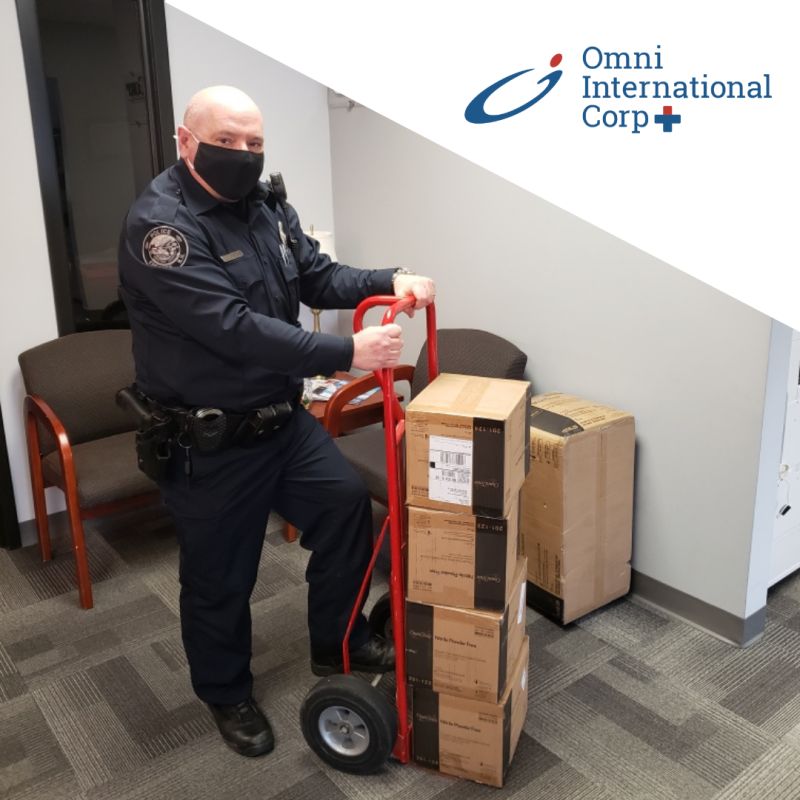 Recently, an officer from the Chester Police Department stopped by our headquarters in Bedford, New Hampshire to pick up boxes full of our Nitrile Gloves. Omni International is proud to serve our law enforcement, local community, and beyond as we continue to navigate these unprecedented times together.
While COVID-19 has presented a new set of challenges over the past year, Omni's commitment to our communities remains steadfast. We supplied several boxes of gloves to those in critical need of personal protective equipment (PPE). In addition, we are supporting our customers involved in important industrial and healthcare applications with our industry-leading gloves and other PPE products.
Although the world is making small steps toward normalcy, it's still important to have these products readily available to enhance the safety of our communities. Omni is proud to continue our efforts of protecting our community in New Hampshire – and beyond.
About Omni International
Omni International's focus is to import and market state-of-the-art products and to provide unparalleled service to our customers. We are proud to offer high-quality products designed to aid customers in the healthcare, food services, and industrial markets. To learn more about Omni International's products, click here.